Mid century modern Wall art: THE LABYRINTH - made to order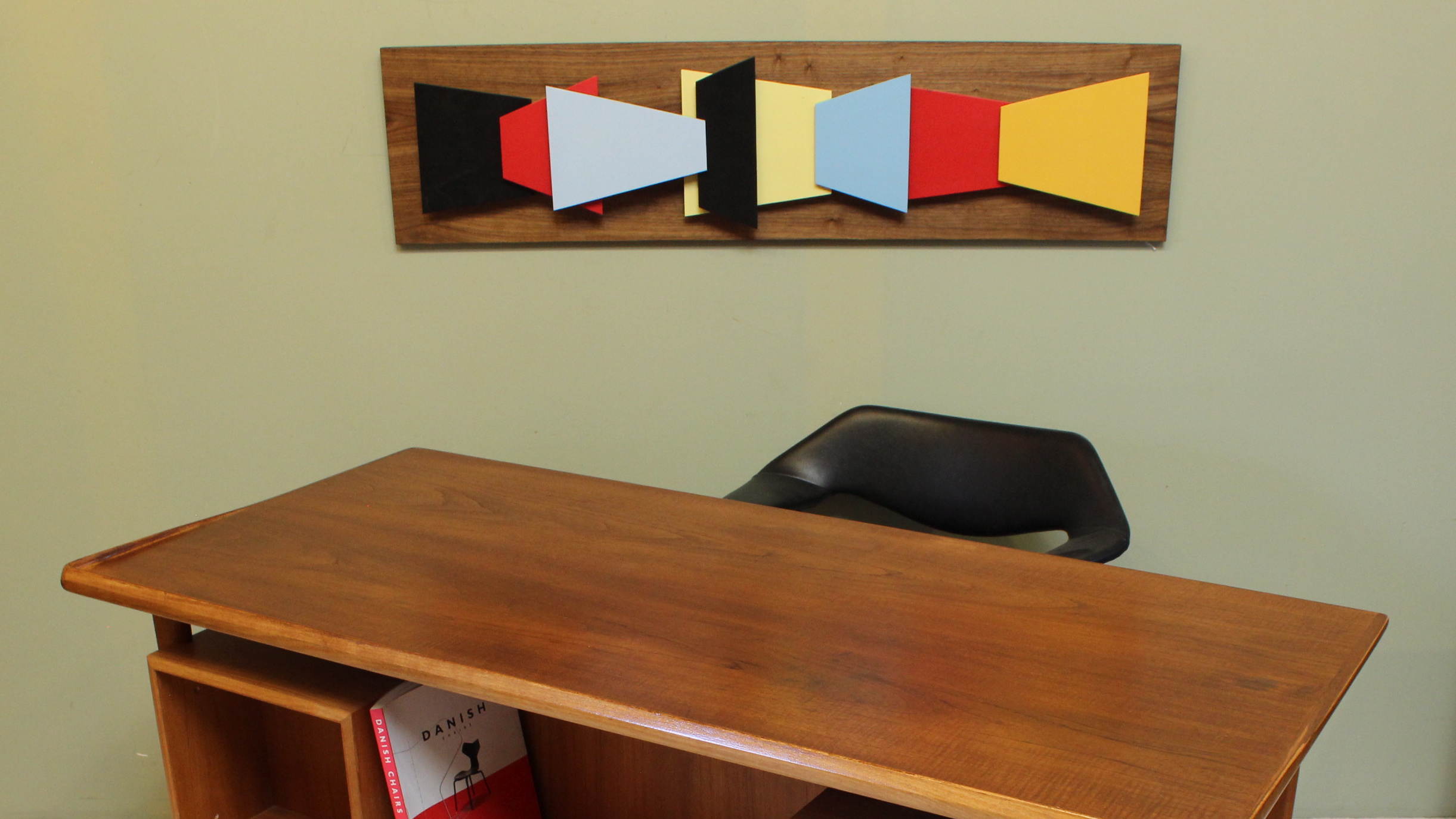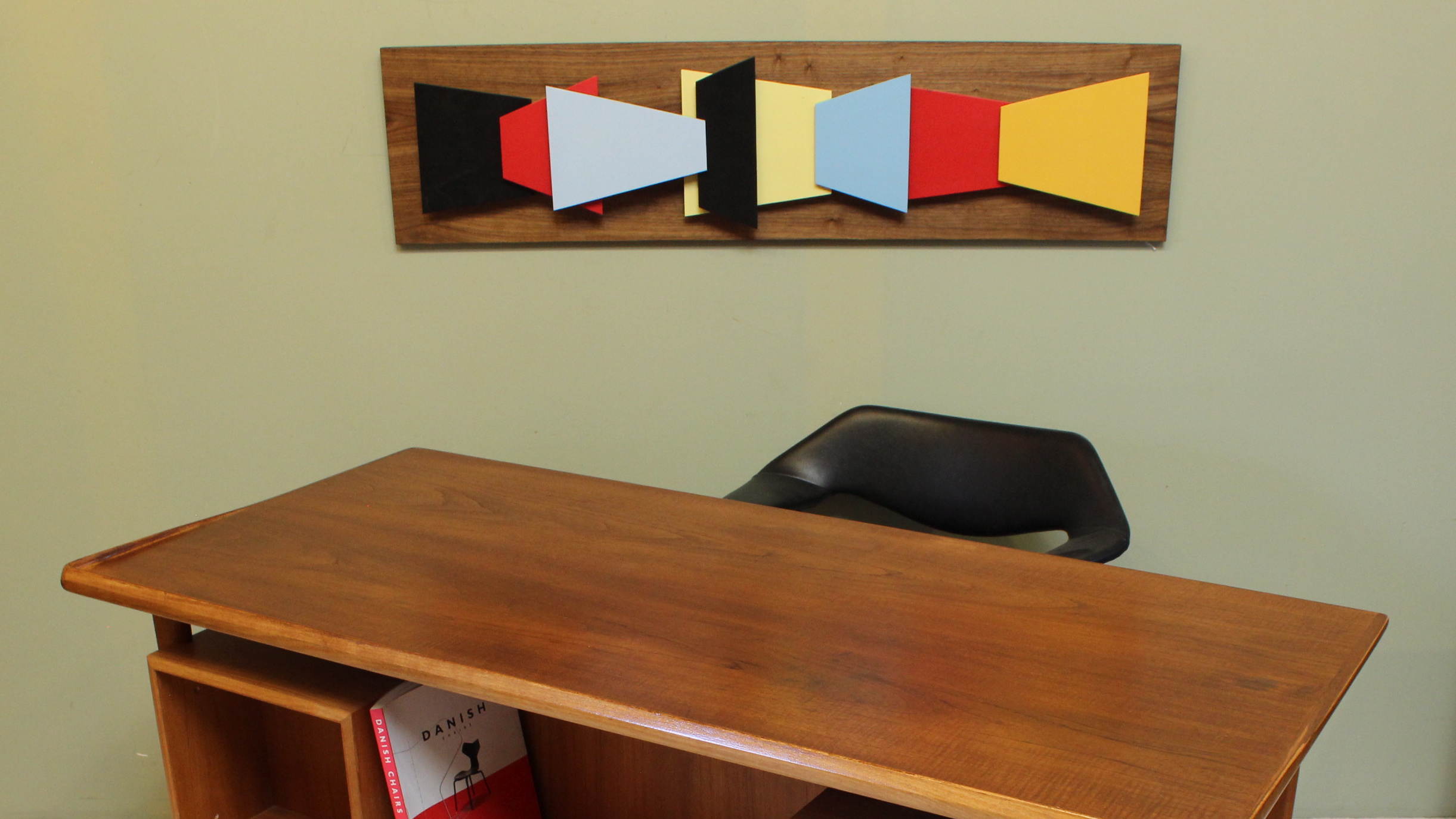 Mid century modern Wall art: THE LABYRINTH - made to order
"THE LABYRINTH" Handmade Painted Wood Wall Art

This art piece shows an overlapping maze of brightly colored geometric shapes floating over a walnut background. The layers and color create an interplay of light and shadow which produce a different effect from each vantage point. "The Labyrinth" is abstract, fun, vibrant, and unmistakably inspired by the modern art of the 50s and 60s. With six colors that draw the eye in, this is the perfect slice of mid century style art for a modern home!

The different elements are made of painted plywood on a high quality walnut mdf backing. Each piece was designed and hand built by Vincent D and is signed by the artist on the back. Each art piece is made-to-order. As such, differences in wood grain are to be expected.

The piece comes with the necessary hardware attached and is ready to hang.

Measurements: 46" x 12" x 2"
NOTE: The lead time is usually 2 to 3 weeks.
PLEASE EMAIL OR MESSAGE WITH ANY QUESTIONS BEFORE PURCHASING, PARTICULARLY IF YOU NEED A SHORTER LEAD TIME.

Ref: 0015002
Please use this Ref to request more info